Check Out Our Raving Reviews From High Profile Entrepreneurs
"$500,000 Worth of Leads in 4 Months, Plus Increase In Sales by 7X!"
"Previously, my old sales copy was getting me around 3 leads per month. I uploaded Ronald's copy in early June, and within less than a month, it brought in 60 leads! That's a 20 times increase in conversions! Not 20%… 20 times!
In terms of dollars, he helped bring in around $500,000 worth of leads through the door… in just 4 months, and increased my sales by 7X! The best thing is I can continue running his copy and see the same awesome results month after month!"
Imran Md Ali, Founder, The Profits Academy
– Co-Author of "Kaizen Business Principles" with International Business Coach Brian Tracy
– SPRING Singapore Funding Evaluator
– JCI Ten Outstanding Young Persons of the World 2013
"Brought in more than $40,000 worth of sales!"
"Ronald made an important contribution to the success of the Charisma Conference 2013, which was a record breaker in terms of attendance (300 attendees), and brought in more than $40,000 worth of sales.
Ronald will be an important partner in overseeing Charisma Academy's growth, as we strive to hit new heights in the near future. I'm proud to say that Ronald is a valued member of Team Charisma!".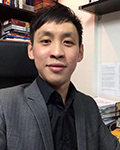 Eric Feng, Chief Charisma Officer, Charisma Academy Pte Ltd
-Author Of National Bestseller "Get To The Point"
-JCI Ten Outstanding Young Persons Of The World 2012"
"Turned My Website Into A Money Dispensing Machine!"
"In just 6 months of working together, Ronald's persuasive copywriting turned my website into a money dispensing machine and helped me get sales commissions of $340,000! His copy writing ability is a lead generation magnet that compels qualified high-net worth prospects to meet with me without resistance. Not only did he get me lots of sales, he helped me cut short my sales cycle radically, and established me as an authority figure in the real estate niche.
He's worth every penny I paid for as I got massive ROI, and I highly recommend him to anyone looking to get high quality leads and explosive sales!"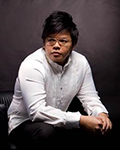 Joel Goh, Real Estate Strategist
"283 Leads In Just 30 Days!"
"Wordplay takes lead generation to a whole new level! Before working with them, I was relying on just 1 sales letter as my main lead generation page, and the results are always "up-and-down".
But they convinced me that a more integrated solution was necessary to maintain high lead conversions on a consistent basis. Thanks to a regular output of content articles, which are written specifically based on current property trends and mentalities, my lead count soared to a record-monthly high of 283! Which is 85.7% more than my previous monthly average!
The best part? This number is set to grow higher and higher! Wordplay's unique but effective approach ensures there'll be no "downtime" like so many campaigns experience. I'm looking forward to even better results soon!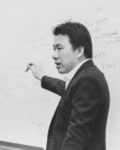 Colin Ee, Property Coach & Founder of PSF Academy
"More Than 4X Amount Of Leads Generated!"
"My previous marketing methods were barely generating any leads. After Ronald and his team helped me, the lead count increased by more than 4 times. Besides helping with the marketing, Ronald also selflessly shared his vast knowledge on branding, sales and conversions with me.
Thanks for all your help!"
Jim Tay, Real Estate Consultant
"Generated And Closed Hot Leads!"
"For many real estate agents, online marketing does not come naturally to us. That's why we decided to engage Ronald and his team to help, since they are experts in what they do.
In addition to the copy writing and landing page building, they often went the extra mile to help us with any queries we had.
So far, we have been able to generate hot leads via the page and we have closed a few.
We look forward to working with Ronald for our future marketing campaigns."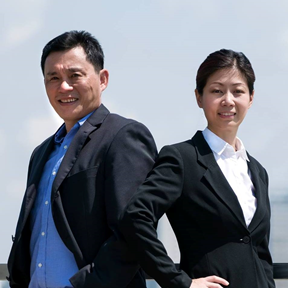 Soo Chur & Noelle Lim, Real Estate Consultants
"1,500% ROI From Ronald's Sales Copy!
"I used to get quite a lot of leads online, but many of them were not qualified. Most were just freebie seekers who had no intention to become a customer.
Everything changed when Ronald revamped my whole online approach. He helped me to craft an appealing marketing angle to differentiate from my competitors, and I even got some sales in the testing phase with zero ad spent!
When I launched my campaign, I started to get way more qualified leads than before. So far, the ROI has been around 1,500%, and I'm sure this number will increase very soon!
Thank you Ronald for your help! I'll be referring all my associates and team members to you from now on!"
Nazmi Mustafa, Islamic Wealth Consultant
"Over 10X Return Of My Investment And Qualified For MDRT!"
"I had never done any online marketing before engaging Ronald, so I was a little sceptical at first. But when our campaign started, leads started pouring in almost non-stop!
Best of all, they are quality leads which allowed me to easily convert them to sales. Thanks for the campaign results which got me more than 10X ROI, and helped me to achieve MDRT for the 1st time!"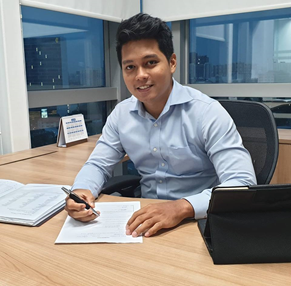 Hazim Ismail, Islamic Financial Strategist
""More Than 20 Times ROI!
"I had been using digital marketing to get leads for some time, and I thought I was getting OK results.
But when I engaged Ronald and his team to help, the number of leads and appointments increased
by more than 5 times, even after 1 year of using the same landing page! I've closed lots of sales from the campaign since then. More than 20 times my initial investment.
I've since engaged Ronald for another campaign to scale up even further. Look for him if you want
more leads from sales from marketing!"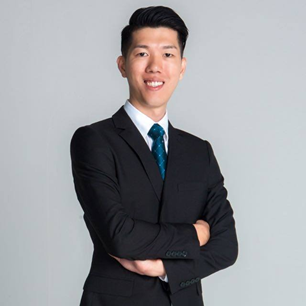 Sky Xue, Property Consultant
"300 Leads In 2 Months, More Than 50% Increase, $5,000 Over-Delivered!"
Ronald's persuasive copy is a game-changer! Thanks to his work, we saw a 50% increase in leads compared to our old copy, and got 300 leads in just 2 months! He also helped us exceed our sales target and make a "bonus" income of $5,000!
Ronald is the guy you must look for if you're looking to make fast and huge profits. We're looking forward to partnering long term with him and taking our business to the next level!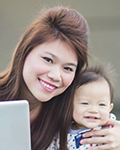 Wendy Swee, Director, Wayguru Productions Pte Ltd (E-Commerce Profits Trainer)
"Raised Our Prices By 66%, Yet Increased Our Revenue By Almost 2X!"
"Our old website kept getting consulting prospects that didn't understand our value and weren't willing to pay.
Getting Ronald to weigh-in proved to be a good decision. His persuasive copy was laser-focused on our target audience. Not only could we raise our prices by 66%, we also saw a consistent increase in revenue by almost 2X!
Ronald is a masterful strategist that knows how to get in the heads of our customers for a persuasive advantage. If you're stuck with a dead-end website that isn't converting, he's your go-to-guy!"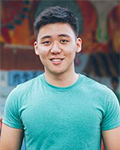 Eugene Cheng, Director, HighSpark (Presentation and Storytelling Strategists)
"$12,200 In Sales From $100 Adspent!"
"We are quite new to the B2C space and wanted to use FB as a marketing channel. But had no idea how to do it. Expectedly wasted money on FB ads because we got it all wrong!
After attending Ronald's training, I created a tailor-made marketing campaign with plenty of practical tips and insights from Ronald himself.
Of course, I ran the campaign the way Ronald taught us for the next few days. Total ad spent: $50, Total revenue: $2,800.
Next, we did another offline sales campaign. Again, applied what Ronald imparted us, and sent out 100 mailers to specific targets. Total spent: $50 for stamps and printing, Total revenue: $9400.
In total, I spent $100 to get back $12,200 in sales! Amazing results! Thanks to Ronald!"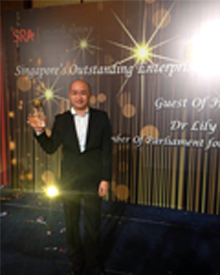 Joseph Ng, Business Manager, Armorshield Safety & Security Film
"$40,000 Sales In 2 Weeks!"
"Before attending Ronald's training, my marketing efforts were not doing well, and I was wasting a lot of precious marketing dollars.
It all changed after I attended Ronald's training. Through Ronald's guidance, I came up with a marketing campaign that generated $40,000 worth of sales in just 2 weeks!
Even now, I'm getting hot leads who come to me, because they specifically mentioned that my copy compelled them to! Superb ROI!"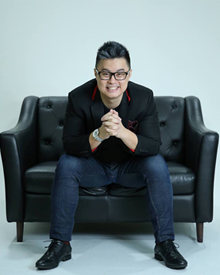 Ian Ding, Superstar Sales Coach
"$45,000 In Sales Thanks To Ronald's Strategies!"
"When I needed help with my copywriting to get more sales, Ronald is the obvious person to learn from.
As a result of his training, I was able to generate an extra $45,000 in 3 months by applying his copywriting strategies!
We also qualified our audience a lot better, and greatly increased the quality of leads that we got, as the copy already filtered out the "junk leads".
I highly recommended Ronald's training for any entrepreneurs looking to get more sales and scale up fast!"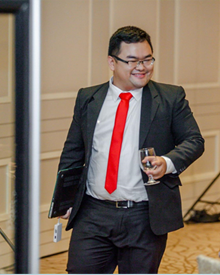 Norman Yeo, General Manager, Tangy Lab Group (Social Media Marketing Agency)
"Doubled My Investment In Just 2 Weeks!"
"Ronald helped me to work on content marketing and sales pages, meant to enhance my personal authority branding and get me more sales. As a financial consultant, I found his help invaluable in helping me acquire more clients. In just 2 weeks of applying his strategies, I already doubled my investment in him! This is just the start, and I'm sure there'll be a lot more to come soon!"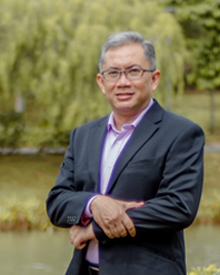 Ari Yusmir, Muslim Financial Strategist
"330% ROI!"
I tried online marketing myself before, and also engaged the services of other so-called 'experts'. But results were always either lacklustre or non-existent.
That is, until I met Ronald and his team at Wordplay. Not only did they run the online marketing campaign, they also helped to craft a compelling offer for my prospects.
Thanks to their expertise in online marketing, sales and persuasion, I managed to close a couple of high value problems and made 330% ROI in just 1 month!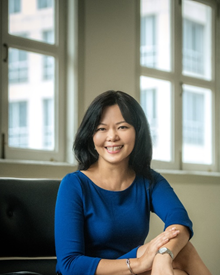 Anna Luu, Sales Success Coach
"5 Times Return On My Investment In Ronald And Team!"
"Engaging Ronald and his team was one of the best decisions I've made! They came up with engaging content angles that spoke to my target audience. And the best part is those converted to massive sales!
In total, I invested $X with them. And I made back $5X. Really good return!"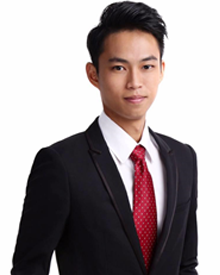 Jay Xie, Real Estate Consultant
"Record-Breaking Campaign That Filled Up Our Classes 2X Faster At ½ The Price!"
"Ronald and Team Wordplay are truly exceptional at what they do. They came in and really improved our marketing efforts across the board.
The copywriting was better. The Facebook campaign setup was better. Most important, the results were much better too!
We managed to fill up our classes in 10 days, and spent only $868 on advertising budget. That's 2X as fast and also 2X cheaper than previous campaigns! We've never had such a successful campaign before!"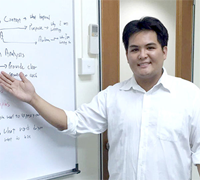 Daniel Ong, English Language Specialist, Do Applied Learning
"FREE Money Worth Thousands!"
"After attending Ronald's training, I used his approved copy to sell tickets for my first two workshops.
With ZERO testimonial in the copy, I sold 29 tickets priced at $68 and $88, which brought in $2132… without spending a single cent in advertising! (I just posted on my own Facebook profile which had about 120+ friends)
At least 60-70% of the participants went on to engage my Bazi and Feng Shui services after the workshops.
When Ronald and I met up later for a post-workshop review, he taught me how to use upsells in my ticketing.
It was on his suggestion that I now have a basic-tier ticket and a premium ticket which cost $70 more, offering a basic yearly forecast and solutions.
I have implemented these for my last two workshops. At least half the class would buy the premium tickets, which brought me an extra $1000+.
That means thousands in sales without any ad costs. Free money!"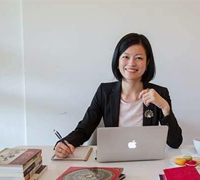 Lee Ji Qian, Feng Shui consultant
$35,600 In Just 30 Days!
"Getting students is never an easy task for a tutor, especially in today's ultra-competitive market. The word of mouth referrals i got were nowhere near enough.
I knew I needed help, and Ronald + his Wordplay team came highly recommended. They didn't disappoint!
The sales copy they did helped me reach an untapped market I had no idea even existed, got in 104 qualified leads and sales worth $35,600 in just 30 days!
Crazy results! I even had to stop my campaign early because I could not cope with the demand! Now, I'm in a position to take my tuition business to the next level! Get Wordplay onboard if you're looking to scale up!"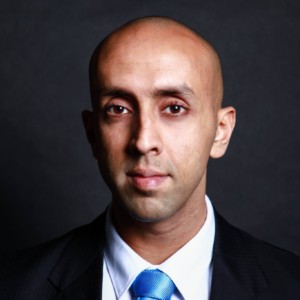 Rajiv Misra, Chief Educator, Physics Simplified
"More Than Doubled The Sign Ups From Previous Year!"
"True story: Ronald's persuasive copy made me want to buy my own product! He played a big part in helping us drive sign-ups for our Swim Expo Asia 2014 event, and thanks to his persuasive copy and strategic planning, we managed to get 175 sign ups which was more than double the number from the previous year!
If you're looking for a copywriter that delivers cold, hard, no BS results, Ronald is your go-to-guy!"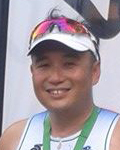 Tang Siew Kwan, Managing Director, Fishlike Aquatic School
"Over $250,000 Worth Of Commissions In Just 1.5 Months!"
"Before meeting Ronald, I was piecing and copying bits and pieces of other people's copywriting. Needless to say, it yielded almost no results.
After engaging Ronald, his persuasive copy helped me rake in over $250,000 worth of commissions in just 1.5 months! With his help, I secured my spot as top salesperson, beating my closest competitor by almost 6X! Many thanks to Ronald for helping me unlock the true power of persuasive copywriting!"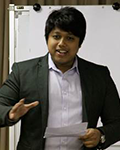 Abdul Haadi, Founder, Redpreneur
"Hypnotized My Prospects To Meet With Me!"
"Ronald's persuasive copy literally hypnotized my prospects to meet with me! Before engaging him for his persuasive copy, it was difficult to stand out among all the numerous financial consultants out there. Ronald helped me come up with a strong USP that differentiated me from others, and identified a gap in the market that I can capitalize on. His marketing funnel was also expertly crafted and took full advantage of the power of online marketing.
The result? He helped me get 250 leads in just 1 month, and increased my sales by 80%! And that's just the start! I'm looking forward to having a record-breaking year thanks to him! Anyone looking to gain a lot of leads fast, Ronald is your guy!"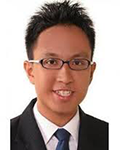 Helmi Hakim, Financial Strategist
"$25,480 Increase In Sales, Almost Instantly!"
"Ronald helped me with my website copy, and I was greatly impressed by his practical and persuasive approach. After uploading my new and improved copy, I got a $25,480 increase in sales, almost instantly!
If you're looking to improve your website conversions quickly and exponentially, Ronald is your perfect choice!"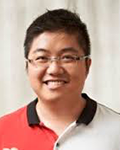 Caleb Ho, Chief Educator, Jump Grades Education Pte Ltd
"Increased Conversions By 65%!"
"Since engaging Ronald, his persuasive copywriting helped us increase conversions by 65%! His immense understanding of buyer psychology is a game-changer that led to this significant improvement.
Not only that, he regularly goes beyond his job scope to share advanced insights on marketing, business and pricing strategies. He's one of the best investments a business can make!"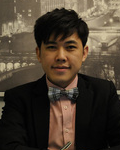 Marc Chan, Chief Trainer, Lexis Education
"True Blue Conversion Specialists!"
"Wordplay are true blue conversion specialists! The sales copy we used previously was already doing pretty well, but after hearing of Wordplay's prowess from a friend, I felt confident they can help me take it to the next level.
And that's exactly what they did! Our conversions increased by 10-12%, and sales also went up by 10%! And that's just after 1 month of using their new and improved sales copy! Even more results to come real soon!
I highly recommend Wordplay for any business owners looking to get more leads, sales and profits!"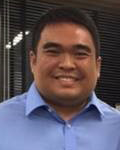 Jason Tan, Director, InnerQI international INC(Natural Wellness Industry)
"$20,000 Worth Of Sales From One Email!"
"Ronald helped me make a few tweaks to the content, and the results were instantly spectacular! Within just 2 weeks, we managed to close over $20,000 worth of sales, just from the email Ronald helped us with!
I highly recommend Ronald to anyone looking to skyrocket their profits fast. His vast knowledge of copywriting and human psychology will ensure he helps you explode your profits in no time"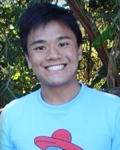 Mervin Yong, Director, Instaprint Singapore
"Commitment To Deliver Results To His Valued Clients!"
"As a professional speaker, I can sometimes suffer from myopia in my own position in the market. I value frank inputs and feedback from other thought leaders like Ronald. He provided me priceless advice on copywriting and niche positioning which triggered me to reconsider my marketing strategy.
This demonstrated his expertise and utmost professionalism in not over promising in order to get sales, and a commitment to deliver results to his valued clients. Every business needs a "Ronald", and if you haven't gotten one yet, get (the original) Ronald himself!"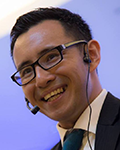 Coen Tan, Lead Trainer, Ministry Of Influence
"Improved My Conversions Massively!"
"Ronald helped me to pin-point several "blindspots" that I missed when running my marketing campaign, and shared some advanced copywriting insights that helped me improve my conversions massively.
I've worked with plenty of top marketers around the world, and Ronald definitely ranks among one of the best!"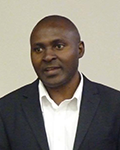 Gideon F. For Mukwai, Founder, Business Storytelling Academy Author Of Best-Selling Communications Book: "The Science Of Story Telling"
"Lots Of Useful Feedback That Gave Better Results!"
"Persuasive copywriting is tough, but Ronald makes it look so simple! I showed him my landing page that wasn't converting well, and he gave me lots of useful feedback that got better results instantly. If you're looking for someone to revamp the copywriting on your website or landing page to get lots of leads and conversions, he's the one you should look for!"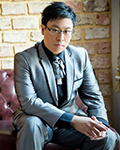 Tan Jun Wei, Director, Eton Tuition Centre
"Convert More Visitors To Customers!"
"Ronald helped me improved on my brand story, such that it showcased all the great things about my product, such as benefits, problems solved and solutions offered. Most importantly, he used words to help me create a powerful voice that will resonate strongly with my target audience. I am confident that the story that Ronald has written will help to convert more new visitors to customers on my website. Thanks Ronald!"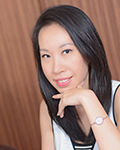 Jasmine Kang, Founder, SkinLycious
"Immense Knowledge On Marketing And Persuasive Copywriting!"
"I first met Ronald when he was a "nobody", and even then he shared plenty of powerful marketing strategies with me. Just a year later, his growth has been tremendous! His immense knowledge on marketing and persuasive copywriting totally blew my mind, and I'm excited to be partnering with him on my upcoming marketing projects!"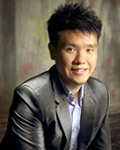 Benjamin Loh, Founder, Speaker's Flare Training & Consultancy
"Lead Generation Shot Up By 300%"
"For the longest time, I was using "old school" marketing techniques that didn't work. But after engaging and deploying Isaac's persuasive copywriting, my lead generation shot up by 300% and my conversions leaped to a massive 100% increase!
If you're looking for someone to take your marketing and sales several notches higher, look no further. He's definitely the guy you want on your side!
Isaac is a proactive , sincere, and genuine. It has been an absolute blast working with him!"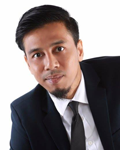 Fadli Sanif, Fadli Sanif Financial
"Brought In 5 Times as Many Leads!"
"Before I met Isaac, copywriting was never in my mind when it comes to marketing for lead generation. Despite investing in aggressive ad campaigns, the conversions was not doing well.
When Isaac came onboard, he shared with me the impact that copywriting can make. I was surprised that his strategies made a huge difference! He managed to bring in 5 times as many leads and boosted my sales conversion by 200%!
I highly recommend Isaac to those of you who are looking for serious, massive results and sales!"
Kelvin Teo, Multiple Business Owner
"Acquired Close to 50 Leads In 3 Months"
"Bjorn has displayed an immense sense of professionalism, dedication, and creativity in all his works. Being in close collaboration with him since April 2016, I am a keen admirer of his persuasive copywriting techniques,innovation, as well as consistent and regular updates.
He over delivers in every aspect of the game and has duly delivered close to 50 qualified leads within a span of just 3 months. It has been a superb experience working with him and Bjorn is a definitely one of the upcoming "movers and shakers" in this industry. 
Two thumbs up and three cheers, buddy!"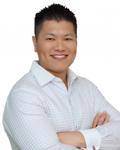 Justin Chua, Amazon Self-Publishing Expert and Coach
"True Asset For Any Company!"
"AcEd Education engaged Wordplay to help do up content for our website, and I was very happy with Ronald's work! He managed to capture the essence of what we were trying to communicate, and beyond just simply writing and following our instructions, he gave very good suggestions on the type of content which will appeal to our target audience.
The power of his writing, combined with an analytical mind and strong application of marketing concepts, makes him a true asset for any company looking to gain tangible results from persuasive writing."
Jarrod Lim, Founder & Head Tutor, AcEd Education
"Great Knowledge Of Marketing And Persuasive Copywriting"
"I was looking to revamp my website's content to generate more sales and bring in more clients. Ronald helped me with the copy, and it had the exact awesome effect I hoped for! He managed to condense the key points I wanted to convey into concise, understandable and action-inspiring messages.
He also showed a great knowledge of marketing and a knack of writing persuasively that appealed to my target audience: the PMEBs. Thanks to his writing, we received a lot more leads from our website. Truly amazing results!"
Rizky Budiyanto, Creative Director, A Creative Alternative
"Combines Great Writing Skills With Persuasive Elements"
"Ronald impressed us with his knowledge of copywriting, marketing and social media strategies. After our meeting, we felt secure in placing the fate of our presentation in his hands. And he did not disappoint. All our ideas were superbly presented in laymen terms that were easily understood, educational and persuasive. He even added in a few new ideas of his own that made our presentation even better! Our client was blown away and offered us the project on the spot.
Thanks to Ronald, we secured a major client. If you're looking for a copywriter who combines great writing skills with persuasive elements that will resonate with the inner desires of your audience, Ronald should be your choice!"
Marie Jeffredo, International Account Manager, Mediakeys
"Doubled The Amount Of Online Leads In Just 2 Weeks!"
"With Ronald's help, we more than doubled the amount of leads we received from our web content alone, in just 2 weeks!
We were a little sceptical about the results Ronald promised initially, but not only did he deliver on the promise, he exceeded it! The number of new leads he helped us get was unbelievable! Ronald is just the right guy to help you achieve significant breakthroughs in your business results!"
Kelly Swee, Business Development Manager, Rubify Technology