Specially For Business Owners Looking For A Proven & Potent Way To Gain Maximum Marketing ROI!

As Our Partner, Here's What You Can Look Forward To:
A consistent flow of "red hot leads" from your website, landing page, or any other online marketing channel. If your current web assets are not giving you the results you want or deserve, time to change it up and see a sudden and massive increase in leads!
"1-2-3 Fast Leads" Website Formula – A framework we designed to get you website leads in 3 fast, simple and effective steps. No frills, no hassle… just lead after lead again and again!
Persuasive Killer Sales Copy, AKA "Money Dispensing Machine" – Leverage on the immense power of persuasion in your marketing, and gain high-quality prospects with minimal ad spend (This means tremendous marketing ROI for you, BTW).
Brand Elevation Content Marketing. Use this to position yourself as the authority in your niche, "control" the minds and behaviours of your prospects, and get them to do whatever you want… happily and willingly.
Strategic direction to scale up your business in 6 months or less. We'll do more than just write you a persuasive sales copy, website or content. We'll share with you our proven methods to fire those "magic bullets", so you can have "sniper-rifle precision" in your marketing, allowing you to enjoy never-seen-before breakthroughs in your business.
Gain a significant edge over your competitors with this ONE game-changing weapon (persuasive copywriting) they probably don't have, or are not using it correctly (You can easily dominate your niche when you partner with us!)
Too many more (and I mean LOTS MORE) business and marketing benefits to list here!
Right Now, You May Be Thinking, "Wow These Guys Talk A Big Game. But Can They Walk The Walk?"
Here Are The Results Generated For Our 'Persuasive Copywriting' Clients.
"$500,000 Worth Of Leads In 4 Months, Plus Increase In Sales by 7X!"
"Previously, my old sales copy was getting me around 3 leads per month. I uploaded Ronald's copy in early June, and within less than a month, it brought in 60 leads! That's a 20 times increase in conversions! Not 20%… 20 times!
In terms of dollars, he helped bring in around $500,000 worth of leads through the door… in just 4 months, and increased my sales by 7X! The best thing is I can continue running his sales letter copy and see the same awesome results month after month!"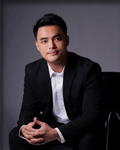 Imran Md Ali, Founder, The Profits Academy
– Co-Author of "Kaizen Business Principles"
with International Business Coach Brian Tracy
– SPRING Singapore Funding Evaluator
– JCI Ten Outstanding Young Persons of the World 2013
"Brought in more than $40,000 worth of sales!"
"Ronald made an important contribution to the success of the Charisma Conference 2013, which was a record breaker in terms of attendance (300 attendees), and brought in more than $40,000 worth of sales.
Ronald will be an important partner in overseeing Charisma Academy's growth through his copywriting services, as we strive to hit new heights in the near future. I'm proud to say that Ronald is a valued member of Team Charisma!".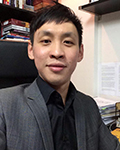 Eric Feng, Chief Charisma Officer, Charisma Academy Pte Ltd
-Author Of National Bestseller "Get To The Point"
-JCI Ten Outstanding Young Persons Of The World 2012"
"Turned My Website Into A Money Dispensing Machine!"
"In just 6 months of working together, Ronald's persuasive copywriting turned my website into a money dispensing machine and helped me get sales commissions of $340,000! His copy writing ability is a lead generation magnet that compels qualified high-net worth prospects to meet with me without resistance. Not only did he get me lots of sales, he helped me cut short my sales cycle radically, and established me as an authority figure in the real estate niche.
He's worth every penny I paid for as I got massive ROI, and I highly recommend him to anyone looking to get high quality leads and explosive sales!"

-Joel Goh, Real Estate Strategist
"300 Leads In 2 Months, More Than 50% Increase, $5,000 Over-Delivered!"
"Ronald's persuasive copy is a game-changer! Thanks to his work, we saw a 50% increase in leads compared to our old copy, and got 300 leads in just 2 months! He also helped us exceed our sales target and make a "bonus" income of $5,000!
Ronald is the guy you must look for if you're looking to make fast and huge profits from your website & email sales letters. We're looking forward to partnering long term with him and taking our business to the next level!"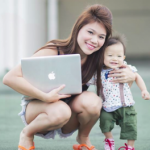 –Wendy Swee, Director, Wayguru Productions Pte Ltd (E-Commerce Profits Trainer)
Or Maybe… You Want To Know More About Wordplay's Founder Ronald Lye; One Of The Most Reputable And Highly-Acclaimed Persuasive Copywriters in Singapore and Asia.
Find Out More About Him And The Wordplay Team Here: