Wordplay is a Singapore-based persuasive copywriting agency founded by university course mates Ronald Lye and Adeline Chow. Both were tired of working in stifling corporate environments, and decided to use their talents to help fellow SMEs grow their businesses with the power of persuasive copywriting.
Since then, Wordplay has grew to become a highly-sought after persuasive copywriting firm, because they developed a track record of bringing in massive bottom-line results for clients.
This is due to their specialisation in persuasive copywriting that generates direct responses from the target audience. This means that they will be inspired to take action such as registering their details, signing up for an event, making the purchase etc.
The power of direct response and persuasive elements present in the copy allow their clients to see a radical increase in leads, sales and profits within a short time.
Meet The Masters Of Persuasion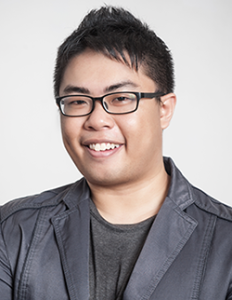 Ronald Lye, Founder and Director
Ronald specializes in persuasive/direct response copywriting that helps SMEs get an exponential amount of leads, sales and profits within a short time.
Combining an in-depth knowledge of human psychology with a conversational style that resonates strongly with readers, Ronald's copywriting is a "sales pitch in text" that generates high conversions for his clients.
He believes that all marketing activities should lead to bottom-line business results, and has helped many SMEs from various industries run wildly profitable 6 to 7 figure marketing/copywriting campaigns.
He is also a trainer, and loves to impart his wealth of marketing and copywriting knowledge to other entrepreneurs.
In his free time, Ronald plays guitar in a variety of rock bands. He also composes and records his own original music.
Connect with Ronald here: https://www.facebook.com/ronald.lye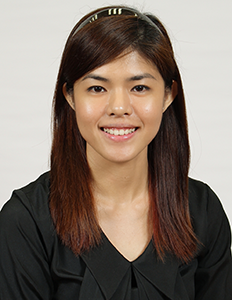 Adeline Chow, Founder and Director
Adeline honed her conversational writing skills during a productive stint with MediaCorp Pte Ltd's Style Magazine, having interviewed and written articles about renowned local and international celebrities such as Aaron Kwok and Mark Lee. She also served as the editor of Singapore Polytechnic's SPicy Magazine, helping them to oversee the editorial, photography and writing process. She specialises in helping clients entertain and educate their target audience with her conversational style.
Adeline is well-versed in a remarkable 4 languages, English, Mandarin, Bahasa Melayu and Bahasa Indonesia, thanks to 5 years as a Singapore Armed Forces Regular. She uses her superior language skills to help clients translate articles, documents, brochures, legal contracts, education certificates and many more.
In her free time, she enjoys baking (she makes a mean triple chocolate brownie) and doing charity work. Most recently, she was one of the participating bakers for the BakeOFF for Charity, an annual event which helps raise funds for organisations such as the Cat Welfare Society and Three Legs Good.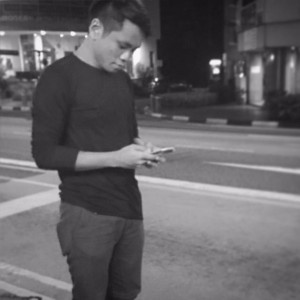 Bjorn Teo, Copywriting Strategist
Bjorn is an advertising-turned-persuasive copywriter who specialises in the fine art of copywriting and marketing for lead generation and conversions.
Discovering his love for writing at the age of 14, Bjorn first cut his teeth on many areas of writing, such as journalism, social media marketing and advertising.
But upon experiencing corporate "ennui", he finally found his true calling in persuasive, psychology-based, profits-oriented copywriting. Since then, he has played an integral part in helping SMEs with highly profitable marketing/copywriting campaigns.
When he's not furiously typing away on his laptop, Bjorn enjoys playing the guitar with loads of passion and not much skill to go along with (yet). He also plays football regularly.
Now That You Know The All-Star Team, Check Out The Abnormally Amazing Amount Of Sales And Profits They've Been Getting For SME Owners!
(Hint: You Could Be The Next To Benefit!)
Here's a sneak peek:
"…$500,000 worth of leads in 1 month, Plus
Increase In Sales By 7X!"
-Imran Md Ali, Founder,
The Profits Academy
Business Coach, Mentor & Published Author
"…more than $40,000 worth of sales!"
-Eric Feng, Chief Charisma Officer,
Charisma Academy
"…sales commissions of $340,000 in 6 months!"
-Joel Goh, Real Estate Strategist
"…over $250,000 of commissions in just 1.5 months!"
-Abdul Haadi, Founder, Redpreneur